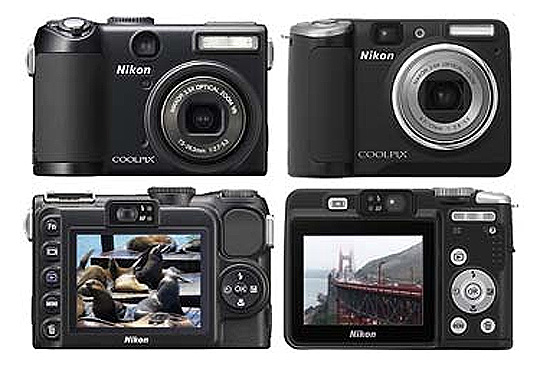 Ooooh it hurts to write about Nikon cameras - I'm a Canon girl through and through you see - but this Nikon Coolpix P50 is such a great price that it would be remiss of me not to tell you about it: it's usual price is £135, you can pick one up from Home Bargains for £29.99.
I have a large Canon 5D and I must confess to not having used it much of late, especially when I'm out and about as it's easier to shoot quickly with my iPhone camera!
So is there still a market for stand alone cameras? I think so, especially when they're little point and shoots that are packed full of all sorts of features. The Nikon Coolpix P50 features all of the following:
8.1 Megapixels
3.6 x Optical Zoom
Red-eye fix
Face priority
2.4" LCD display monitor
Strap
USB cable
Audio Video cable
Dock Insert PV-16 (to connect your camera to printers that support the ImageLink standard)
2 x AA batteries
Software CD-Rom
Quick Start User Guide
User's manual
Warranty
Really, really not bad for a penny under £30 and, quite possibly, my bargain of the day - I can't see myself finding a deal to trump this one somehow, but you never know!
If you live locally to a Home Bargains store you can arrange to pop in and collect your Nikon Coolpix P50 digital camera, otherwise you'll need to pay just a couple of pounds extra for home delivery.
Happy shooting with the 'dark side'!