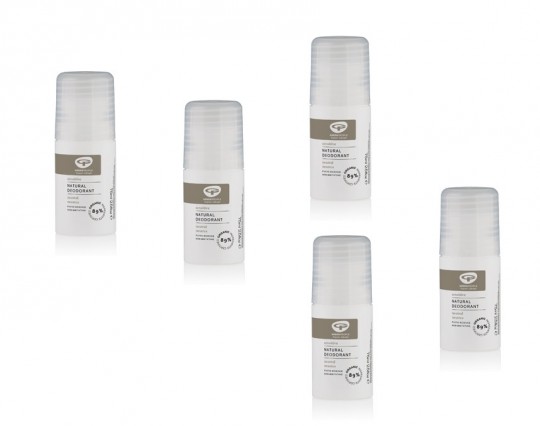 There's a 3 for 2 offer on Neutral Scent Free Deodorant at Green People. The deodorant is £7.95 on it's own, but as a three for two offer, will cost you £5.30 each.
If you have normal skin, you might not understand how hard weather like this can be for those who can't just spritz and spray to smell a little better.
Anyone who suffers from eczema or psoriasis will find the netrual scent free deodorant a god-send. It is made from organic aloe vera,  prebiotics alum and zinc ricinoleate and was voted 'Best Natural Deodoratnt' by Natural Health & Beauty Magazine.
The gentle and effective roll-on deo does not prevent the essential process of perspiration but reduces bacterial growth.
It is free from parabens, ethyl alcohol and other potential irritants.
If you've not ordered from Green People before you postage will be free, otherwise it will cost you £3 to have it delivered, unless you spend over £50, then it's free.