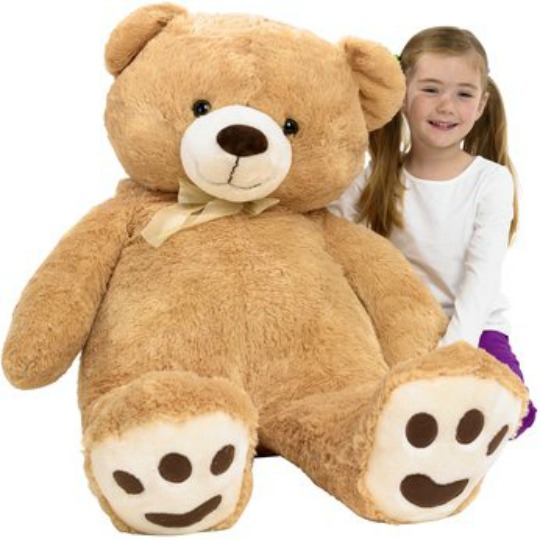 This super cute and cuddly gigantic bear is half price at Toys R Us right now, reduced from £59.99 to £29.99.
This cuddly character measures 35" in sitting position but the reviews are a bit mixed, with some customers saying it's rather cheaply made but others seem to disagree. Hmm. Here's a fairly typical positive review:
"I bought this product originally because both my sons (aged 7 and 5) fell in love with it instantly and it went to the top of their Christmas list. As it was so adorable, I purchased another one for my school as a reading bear for children to read to. He is sat in the library and all the children adore him, even the 10 and 11 year olds! A great buy, highly recommended."
Delivery is free on this item, and you can knock a further £5 off the price by using the code BIRTHDAY6 and adding a £0.99 item to your basket to make it amount to over £30.