Mamas & Papas Baby Snug and Activity Tray £37.67 Delivered @ Tesco Direct / Amazon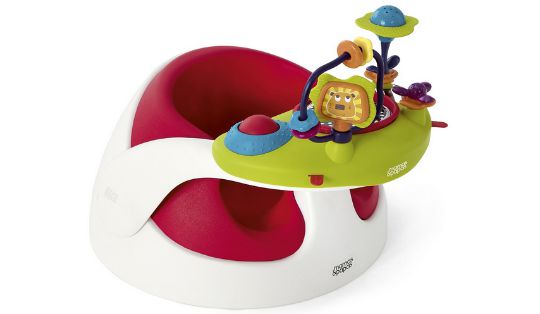 This is a great big 30% reduction on the Mamas & Papas Baby Snug and Activity Tray set, down to £37.67 at Tesco Direct, and it has also been price matched by Amazon. Both retailers are also offering free delivery on this item, so it's makes no price difference which you order it from.
This is a baby seat and play tray designed to be used form when baby can hold their head up, and provides a comfy support before they can sit up properly on their own. It's lightweight, portable and sturdy, but make sure you use it on the floor, not on a raised surface of any kind. It's ideal for the early stages of weaning, and for giving baby a safe place to sit and play for short periods of time. It's only the red Baby Snug that is reduced down to this price, though there are other colours available.
Thanks to flexing @ HUKD