LifftSling Baby Sling £26.75 @ LikeBees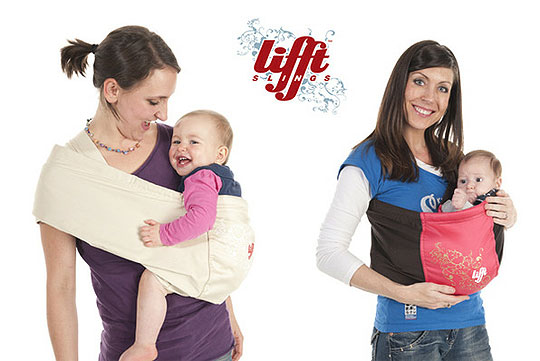 LikeBees (who are like Groupon et al) are offering Lifftsling baby slings for £26.75 instead of their usual £53.49.
Back in the day when my teenagers were tiny (hard to imagine now they've both left schoo!), baby slings were of the wear-em-like-a-back-to-front-rucksack-strap-em-to-your-chest variety and that was pretty much it.
If you were keen on that style of sling then your only other option was one of those HUGE metal-framed contraptions that looked as though it could double-up as a survival tent if you ever got caught out in a freak storm somewhere along the highstreet!
Baby slings of old are now having to compete with the new slings-on-the-block and they are FABULOUS!  I bought a ring-sling when I was expecting my youngest and it was just the most wonderful thing in the whole wide world - he loved being carried in it.
The Lifftsling comes in different sizes (there's a handy size guide to help you if you're not sure which one you'd need) and there's also a choice of colours too.
There are just over three days left to take advantage of this Lifftsling baby sling deal; marvellous
Happy baby slinging (although not ACUTAL slinging - that would be wrong!)