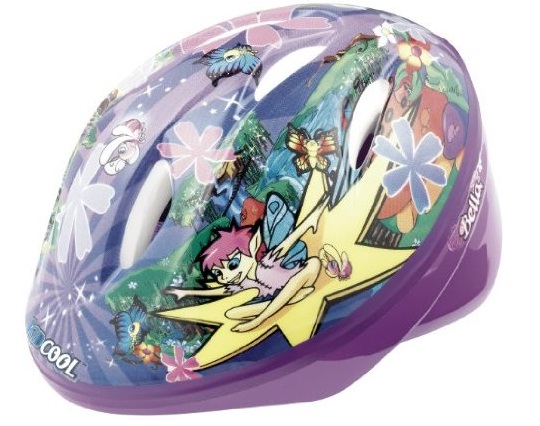 Amazon has reduced the price of this helmet from ££14.99 to £3.30. Delivery is free with super saver delivery, so that's all you have to pay. The helmet size is 52-56cm. The KidCool Helmet Bella is probably best suited to girls - the images and the colour indicate this. Be handy to get one for a spare, or if your child is like my son, getting in a few of them because he tends to be quite rough with them.
The KidCool Helmet Bella is a professionally designed child or toddler helmet with 'TURNTYTE' fully adjustable fitting band system.
Tough construction with extended neck protection, black EPS base and striking Kidcool character graphics.
The KidCool kids live to engage children into beautiful and colourful advernture. The characters will bring joy, peace and magical intrigue into young lives. The KidCool kids have their own distinct personalities and bring diversity to the group.
They treasure an idyllic new earth in mind and in spirit where willingness embraces good manners, hard work and a desire to contribute and be really useful. Take part in helping them create a new and beautiful world to live in.
You will be charmed by the little fairy Bella and her friend Coby the little elf. Princess Maria and Prince Samy will guide you through many wonderful adventures. Have great fun with Serena and Marco; they will lift you up in an explosion of joy and laughter. FGinally you wont believe your eyes when Grace and Leon transform everything into a colourful and exciting adventure.
Come and meet the KidCool kids and their band of animal friends as they journey through their exciting world.
Thanks to shadow1 at HUKD!