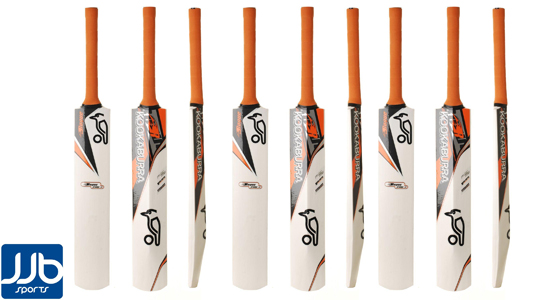 So - JJB Sports, on eBay, are selling this Kookaburra Rouge Prodigy junior cricket bat for £7.49 instead of its full £29.99.
I'm a bit of a cricket fan; I love watching ICC (International Cricket Council) cricket - it's so very 'proper'.  I love watching the IPL (Indian Premier League) 20/20 series too - the Decan Chargers are my 'boys' there - it's hugely different from the ICC, with it's colours, it's razzmatazz and sheer level of NOISE!
The England cricket team are currently, and still, number one in the world after beating Sri Lanka in the series this weekend - if we'd drawn, South Africa would have become No. 1 in the world according to the ICC rankings, my husband is very upset this didn't happen.
My youngest son, Edward, has recently started playing cricket and he loves it; he's got a nice little batting style and would go nuts for this Kookaburra Rouge Prodigy junior cricket bat.
It's made from Kashmir willow, has a rubber grip cover on the handle and is described as being 'perfect for junior batsmen learning the game, providing a great mix of power and control.'
For me, the price also makes it a pretty perfect deal - £7.49 from £29.99 is really not to be sniffed at; delivery is free too and will take around four working days.
Thanks to shazy12345 at HUKD