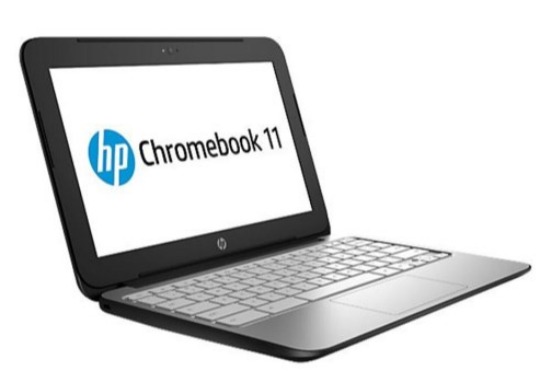 Are you looking for a laptop for the kids to do their homework on? My son gets lots of homework that requires searching the internet, and to be honest I don't like his sticky fingers on mine. If like me you are keeping your eyes peeled for a basic laptop that will be used or internet browsing and for homework, then this HP Chromebook 11 is just the ticket. Get it for just £137.98 from Laptops Direct. It was originally £263.97 so this price is super.
The HP Chromebook 11 Laptop has an 11.6 inch screen, Samsung Exynos 5250 - 1.7 GHz processor, 2GB RAM, Hard Drive: 16 GB SSD, webcam, and it's operating system is Google Chrome.
You get a one year warranty, and it weighs just one kilogram, meaning it is very light to carry about. Perhaps, you have a teen that is at college and could do with something like this for studying on.
It may be basic but at this price, it is a fab buy. If you have been actively looking for something like this then you will know that it's very easy to find them at the £150+ price mark. Delivery costs £4.97.
Thanks to yasmal65 @ HUKD