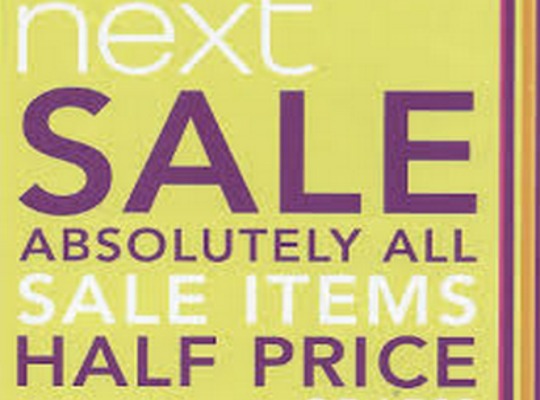 A little birdie has told us that the Next Sale is happening soon, this month in fact. The ever-popular sale apparently starts on Saturday 21st March and I would imagine that stores will hold open at the usual ridiculously easy time of 5am. Now this isn't set in stone but our source is a reliable one so we reckon it's solid enough to give you guys the heads up.
In the meantime, you can shop Next's Clearance Section, here*
I'd imagine that in a few weeks that selected Next Directory customers will receive an email offering a VIP slot. If you have never been to any of their Mid Season Sales you will know that they are not a patch on the Boxing Day one. Having said that, I have still managed to pick up for myself and more so for the kids.
The Childrenswear is the reason people go so early instore as it's a bestseller for Next. I know how you guys love it on here so get to your Next early if you can handle the early morning rise. Although, you have kids so that'll be piece of cake for you.
We shall confirm as soon as we find out from Next if our sale information is correct and let you know on here.