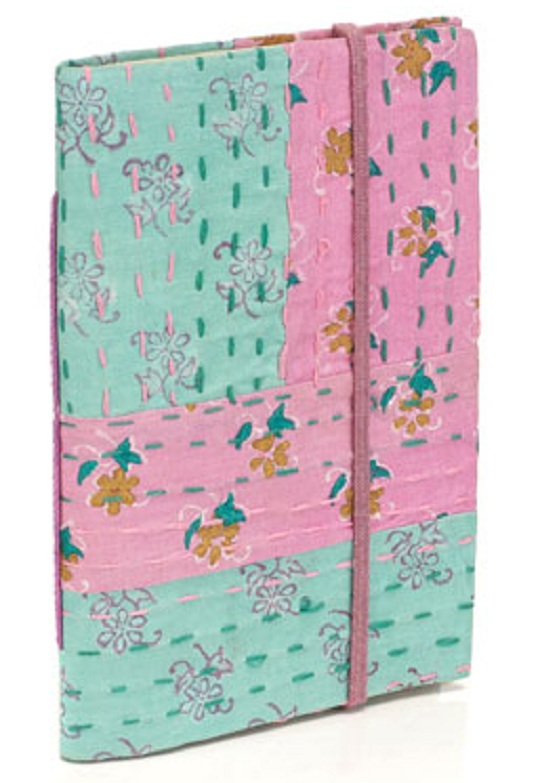 This gorgeous hand-embroidered notebook made by a fair trade craft group in India is the perfect gift for a little Miss or Grown up young-at-heart Ms! And at just £5 you'll be supporting Monsoon's fair trade initiative and brightening up someone's otherwise dull admin!
Look no further for the perfect gift. Monsoon's Boutique range is all about sustainable fashion and up-cycling Monsoon fabrics. Fabric off-cuts are collected and transformed into something new, beautiful and unique. The paper is hand-crafted from recycled cotton, giving it a beautiful textured feel. All profits from the sale of this product will be donated to the Monsoon Accessorize Trust to help women and children in Asia
This is one for the present cupboard! Like other pre-schoolers, my little Madam loves to make 'notes' and my moleskine is full of her diligently written squiggles and circles. This sweet little notebook covered in gorgeous Monsoon off-cut fabric will make a brilliant bribery tool or gift for one of her like-minded friends.