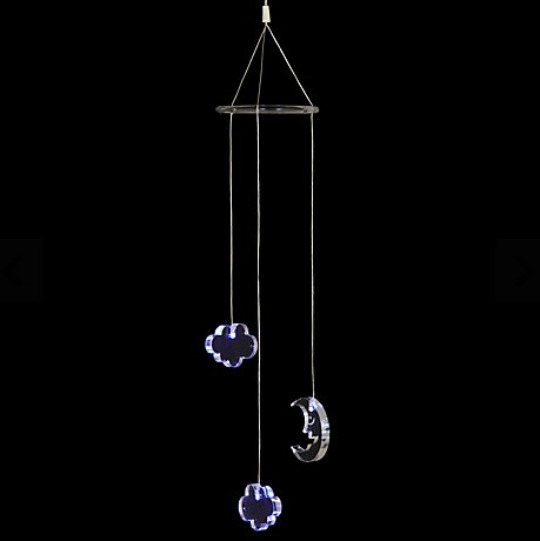 John Lewis is currently selling this unusual LED mobile by Think Gadgets for a clearance price of £9.00, reduced from £18.00
It requires x3 AAA batteries and features three separate LED symbols - the moon and two clouds - which glow in alternating colours.
There is one review on the site, but it's positive:
"These little mobiles are perfect for soothing little ones at night. The change in colour fascinates them and are a brilliant distraction if they've woken in the night. My only additional advice is to ensure these are out of arms reach as they can damage quite easily if tugged."