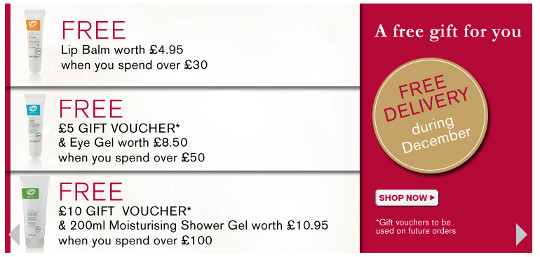 Green People have a variety of special offers and discounts available throughout December. They are offering free shipping too, to all UK mainland addresses. Each time you buy, you'll receive freebies and discounts for your next order.
If you spend over £30 you'll receive a free lib balm worth £4.95. Spend over £50 and you'll receive a free £5 off voucher for your next order as well as an eye gel worth £8.95. Finally, spend over £100 and a £10 gift voucher and a shower gel worth £10.95.
Green People are offering some lovely Christmas gift sets starting from £6.95 and stretching to £22.95, so you can buy a stocking filler or a proper gift and have it be something lovely and good for your loved ones skin too.
I do so love Green People. With my children and their sensitive skins, their products have been a godsend and we've never had any problems, but plenty of benefits from their baby range!