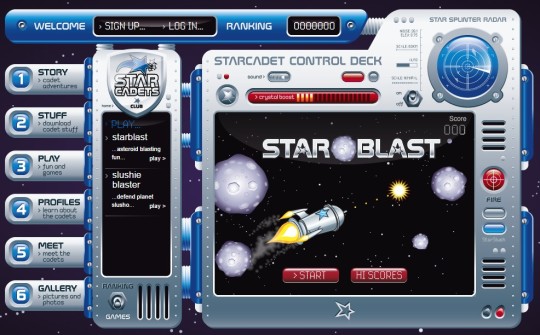 The Star Cadets website is giving away a free gift pack for signing up your members.
Okay, so I have no idea what Star Cadets are, but you can play games online, and the whole 'console' makes cool sounds and noises. My kids are mesmerised.
Sign up and you get a free pack including crayons, a card game, 2 keyrings, an activity booklet with puzzles and a certificate.
You may get advertising from Star Slush, I guess, but with any luck you'll also get discount vouchers for the product, so that's a bonus.
I'm ashamed to say this, but even the low tech game is stupidly addictive!