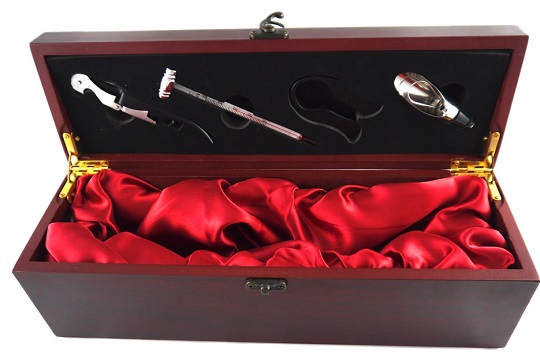 Vintage Wines is offering a free wine accessories pack worth £17.99 if you spend over £29.77. This is a pretty cool freebie for those of you who enjoy their wine, or want to give someone a really special Valentine's Day gift.
To get your free wine accessory box you do need to spend nearly £28, fortunately there are a ton of awesome special offers and different types of alcoholic beverage for you to choose from. Whether your tastes are truly expensive, or light and fluffy, they have something there for you.
The free wine accessory box has a silk-lined wooden lid with a brushed stainless steel corkscrew, a foil cutter, a drip stopper, a pourer and a wine thermometer inside. It's gorgeous and it is free!