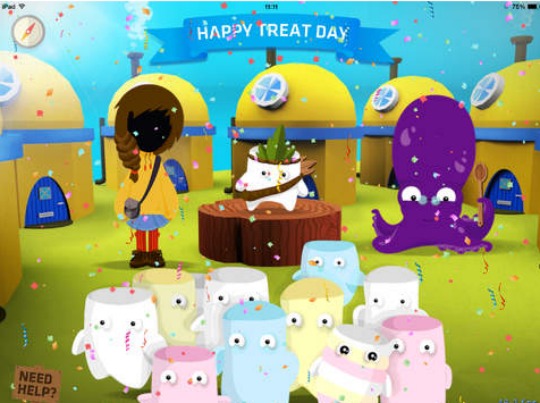 What's better than Rice Crispie cakes? The answer to that is not much, but anything better can be found using the Rice Crispies Baking App on iTunes. The good news is it's FREE, the bad news is I am going to get fat, or fatter rather. The recipes look amazing, and they even include how to make your own original Rice Crispie Squares. Oh baby, how can one resist?
If like me you have a mountain of Christmas chocolate leftover then you can make use of it with this app. It'll work best on the iPad and at least you'll be able to read the instructions. It's not just recipes either, the kids can play games with this app too.
The recipes all look fairly easy and you should be able to include the children, but prewarn them that licking the spoon duties are all yours. Why not download the app for the weekend and make some treats for a movie night or Saturday night telly?
If you have a birthday party coming up soon then this app will be your saviour, with edible ideas like Earth Worm Delights and Beautiful Butterfly Treats.
Thanks to FrootLoop @ HUKD