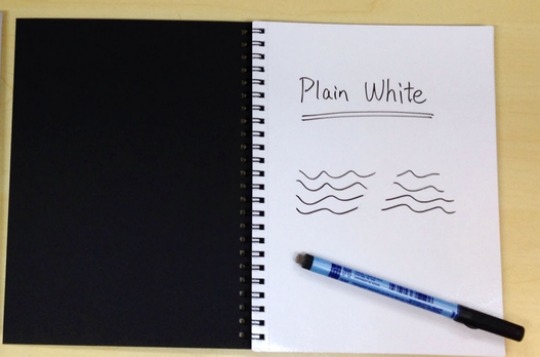 Have you seen these Magic Notebooks? I hadn't until today. They are completely reusable and so eco friendly. Apparently, some modern thinking schools have them already. Ours don;t around here. Magic Whiteboard, the manufacturers of the Magic Notebooks are offering FREE Reusable Notebooks for Schools.
What can your school get?
A4 & A5 reusable whiteboard notebooks (plain & ruled)
A4 reusable Handwriting Notebooks
A4 reusable Music Manuscript Notebooks
A4 squared / gridded reusable whiteboard notebooks
You can apply for them in August but your school won't receive them until September. What you can do is email Magic Whiteboard now to get the ball rolling and they will send you details on how your school can get those Magic Notebooks.
Thanks to Holly100 @ HUKD