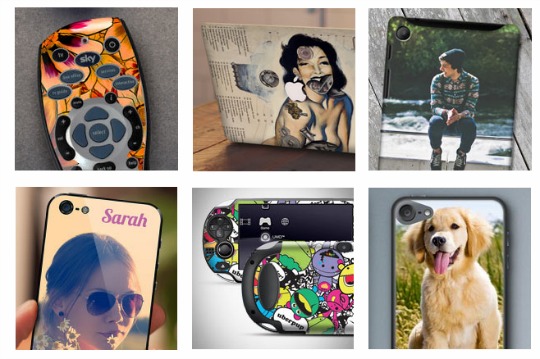 If you're looking to get a cheap Secret Santa present or just something fun for the Christmas Stockings this year then why not take a look at Wrappz. You can design and personalise your own devices using skins which stick to your devices and can be removed when you like. Fab and cheap way of updating your phone or tablet! I love this idea, I cannot wait to update my tired looking Kindle with one of these skin wraps!
If you use code FREESKIN you can get £7.99 off of your order, this is the same price as a phone skin or a sky remote control skin so you are effectively getting them for FREE. You do however have to pay the postage of just £2.50 but still an absolute bargain!
There are plenty of other skins to choose from, there are iPad skins*, Laptop Skins*, Gaming Skins*, Kindle Skins*, Tablet Skins* and iPod Skins*. All are pretty reasonably priced and don't forget to add the discount voucher for an extra £7.99 off.
Definitely worth stocking up on for Christmas presents! Standard home delivery is just £2.50.