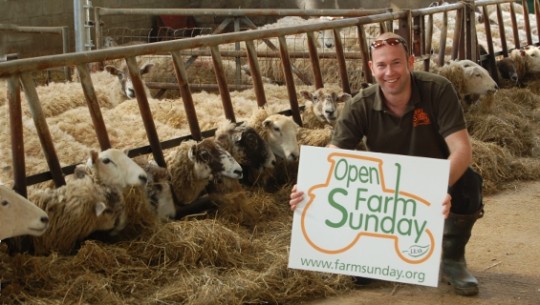 Sunday 9 June is Open Farm Sunday, where farms up and down the country open their gates to the public.
Each Open Farm Sunday event is unique. They range from a simple farm walk through to a full open day with lots of activities available for the whole family to enjoy.
The majority of events are held at working farms, a small number are smallholdings, farms run by schools or city farms. Together they showcase the range and diversity of British Farming.
Use the search engine at the link above to locate events near you, then look at the event details to find out what is on offer, when and if you need to book.
Every region of the country seems to have quite a few options - there are two farms within 10 miles of my post code, even.
It looks like a great way to teach children where our food comes from, and a lovely and unique day out too.
Thanks to inamar at HUKD