FREE Fabulous Family Fun Day & Kids Eat Free (No Purchase Necessary) @ Debenhams Oxford Street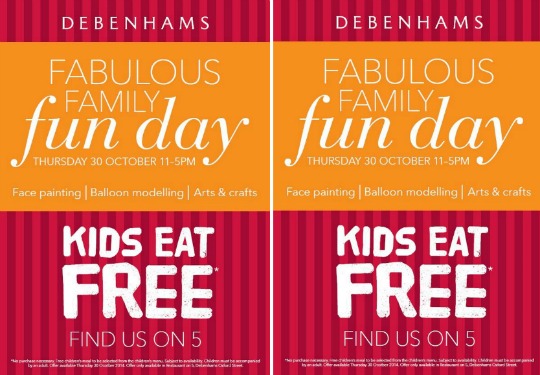 At a loose end today with the kids? Well Debenhams on Oxford Street are having a fun filled family day today (Thursday October 30th) between 11am and 5pm. Completely free, there will be face painting, balloon modelling and arts and crafts for the kids and they can also eat for free with no other purchase necessary.
Ah, a free day out and no dinner to make when you come home, it's got to be worth  popping in if you're in or around the Oxford Street store don't you think?