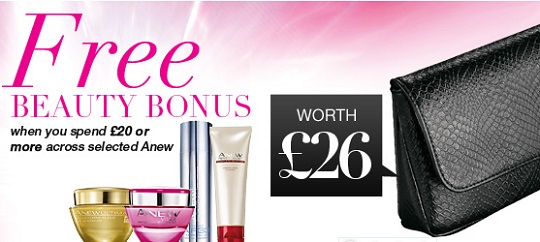 Avon is offering you a free beauty bonus when you spend £25 or more across selected Anew products. Now there is a bit of a discrepancy across the range as on the main image it says that you need to spend £25, but on the products it says £20. See what happens as you go!
Now the products that are included in the offer are all from Anew and are things like skin corrector, hand cream, deep wrinkle concentrate, eye lifting cream, hydrating night cream, eye treatments and so much more. You can also get free delivery if you spend over £30 using the code LS, by the way, so it could be an awesome way to stock up on beauty essentials and save a bunch of cash.
They don't go into any detail as to what the beauty bonus actually is, but they do say it is worth £26, which is pretty darn cool.