Firefly Love Potion For Valentine's Day £1.49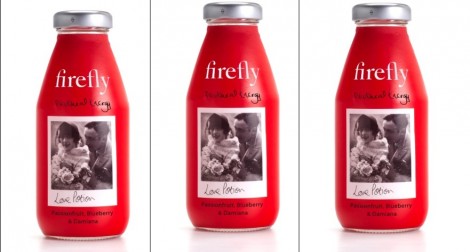 I have to apologise, this isn't technically a deal. It is, however, a totally awesome Valentine's Day idea that doesn't cost a fortune. This is Firefly's infamous love potion and it's had some rave reviews in the press.
Love Potion is a blend of passionfruit, blueberry and jasmine with the addition of sensory botanicals such as Angelica, Chocolate and Damiana, all products famous for the aphrodisiac properties.  You can nab yourself some Firefly Love Potion by going to Holland & Barratt or Harvey Nichols.
The potion has no added sugar and no artificial ingredients, it is a totally natural love affair, and other ingredients include elderberry, apple, white grape and orange.
If you buy directly from Firefly, then you are looking at an expensive treat including P&P. I recommend popping into your local Holland & Barratt for your own personal love potion treat, otherwise it would just be too expensive.
Still, £1.49 is an ace price for a delicious and healthy drink that will, ahem, spice up your night. Apparently.