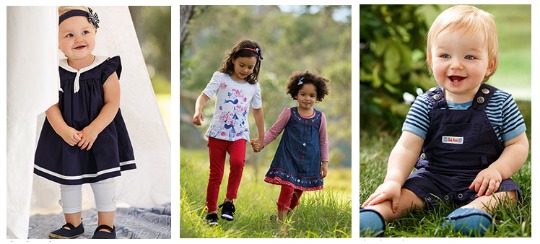 We know that Pumpkin Patch kids clothes always have some sort of sale on, so we only tell you when there's something EXTRA on, and this is it! Ready?
The first offer is 50% off ALL Full Price Clothing, and this discount is already shown, there's no code to apply. It includes over 500 styles for babies, girls and boys, in clothing, footwear and accessories.
Also everything in the online e-Sale has an extra 25% off the prices you see on the website, and the extra discount is taken off when you go to the checkout. There's less size availability on these styles, as they were already reduced by around half price or more, and they have been on sale for a while. Still, with a further 25% off the prices if you're lucky you could pick up some pretty huge bargains!
And you get free standard UK delivery on everything, with no minimum spend with the code UKBUNNY until 6th April as well!
The cheapest items I could find were accessories that came to 75p with free delivery, and the clothing wasn't much more than that either. This sale is definitely worth a look, as you'll not find much cheaper than this!