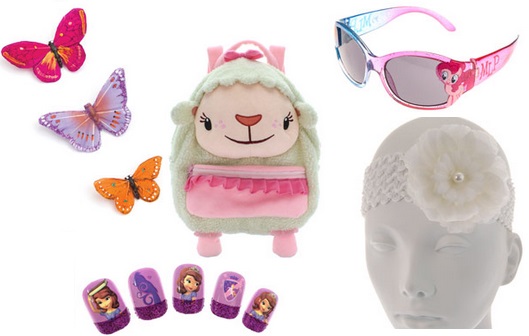 I told you a few days ago about the 75% off at Claire's and it seems like they've upped the ante and added 20% off on the 75% off prices.
When you go through and choose your items, you'll see they're still at the 75% off prices, but once you go to the checkout, your extra 20% off will be automatically deducted, leaving you with a few pennies more in your pocket.
I just put 4 princess crowns in my basket for an upcoming birthday party, and while they were down to £3 each, coming to £12, there's £2.40 off now, making it £9.60 for a handful of party centerpieces. Fab.
The Lambie backpack is now down to £6.40 which is a bargain for anyone who loves the Doc McsStuffins character.
Deliver is £2.99, but Click & Collect is £1.99, so factor that in to your calculations, but either way, it should still be a steal.
Thanks to lauralou2014 at HUKD