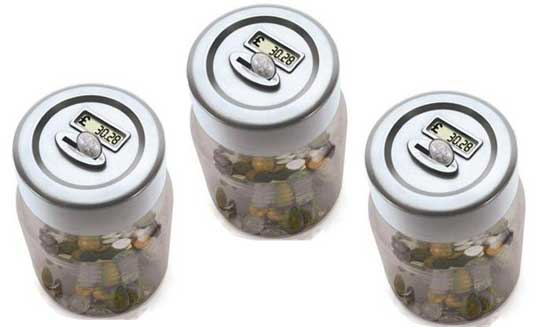 Play have brought back MEGA MONDAYS - where selected items are discounted until midnight on Mondays only - included in today's Mega Monday is this electronic money counting jar which is up for grabs for £4.49, reduced down from £14.99.
If you're looking for a way to encourage saving from an early age - and that is something I would actively encourage - then you should consider this electronic money counting jar.  It will count the coins as you put them in and give you a running total of just how much your coin stash is worth, via an LCD display on the lid.
If you love the process of counting out all your coins once your jar is full, then this might spoil the fun a little bit - but I suppose you could always count them anyway...just to make sure that the electronic total is correct.
There's nothing extra to pay for UK delivery of your electronic money counting jar, so you can save all extra pennies over and above its £4.49 price, or spend them on something else.
Happy counting your cash, or at least letting the jar do it for you!