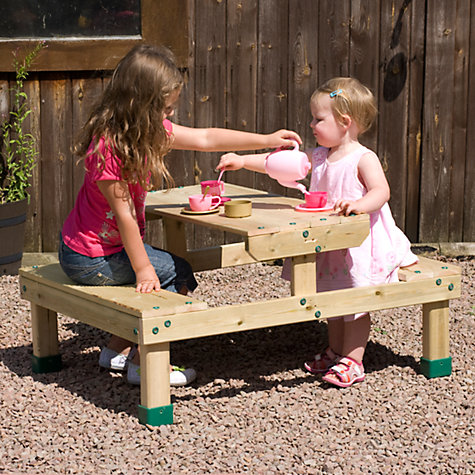 I know it's hard to imagine that summer will ever arrive, but we're told it will, some day. And that day everyone will flock outside and this fun activity play table will be a welcome place to sip lemonade and draw in the sunshine. Oh, the dreams.
The Early Fun Activity Play Table is in the clearance section and is reduced from  £49.95 to £24.98.
This multi-activity table comes complete with built-in seats making it perfect for creative play, indoors or out. It's made from FSC wood with a 5 year guarantee against wood rot. It's made in the UK from sustainable wood.
The two reviews on site are 5-star, with both purchasers saying it was perfect for their needs. It was apparently also easy to assemble.
If you have space in your garden for a little outdoor play, then this seems a good place to start!