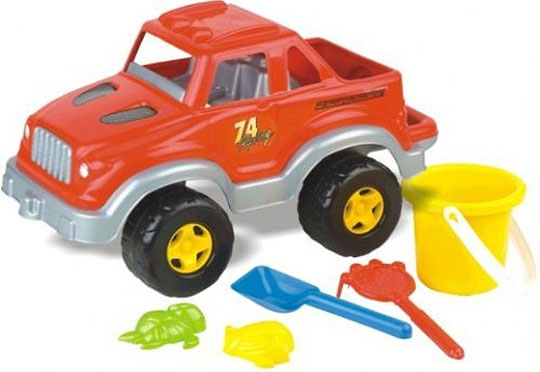 Amazon are selling this Dolu Pick-Up beach set for £4.80 instead of the usual full £12.16.
I know it's still cold; I know it's still dark and I know that summer feels like a very long way away, but there's nothing wrong with a bit of forward planning and being prepared for beach trips once the weather's warmed up.
I loved digging in the beach sand as a kid; making sandcastles was just the best, but messing around with things like this Dolu Pick-Up beach set was just as much fun too.
Your young beach bum can drive their pick-up around, fill the back full of sand, drive it to another location, dump it, and then repeat until the sun goes down and it's time to go home.
It's suitable from the moment little ones are old enough to sit up and dig in the sand - of course, it doesn't have to be beach sand, sand pit sand is just as acceptable - is brightly coloured and made from durable plastic.
No batteries are required (hurrah!) and all the usual Amazon delivery options apply.
Thanks so saphhire1 at HUKD