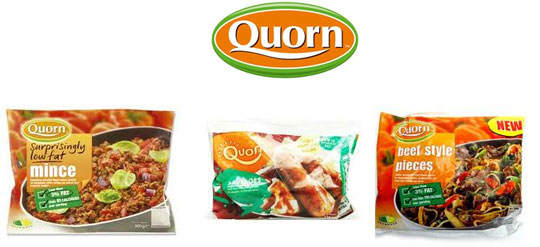 Running until 27 May (that's a week tomorrow), Tesco have various deals on selected Quorn products; I will be off to Tesco momentarily!
It doesn't matter which way you look at it, even the cheaper end of the animal protein scale is expensive and that at the better quality, and cuts, end of the market will cost you significantly more.
Not only that, but the cheaper quality isn't always that good for you, in terms of fat content and added sugar and water.  I'm not vegetarian by any stretch of the imagination (although I did go through a vegan phase for a year not so long ago - it was a Hard Rock Cafe 'Pig Sandwich' that turned me back to the 'dark' side) but I've been using Quorn instead of beef or chicken, on and off, for at least the last 10 years.
It's not especially cheap either when it's not on offer, but when it IS it makes sense to take advantage of it.  For those that don't know what Quorn is, it is, essentially, a mushroom based protein that has significantly lower saturated fat levels than animal protein.
You can read more about Quorn here -http://www.quorn.co.uk/range/ -  and there are some recipe ideas here - http://www.quorn.co.uk/top-ten-recipes/
SO give it a go, reduce your protein shopping bill just a little bit and reduce your cholesterol intake whilst you're at it; buy in-store or online, it's up to you.
Thanks to paulrowe40 at HUKD