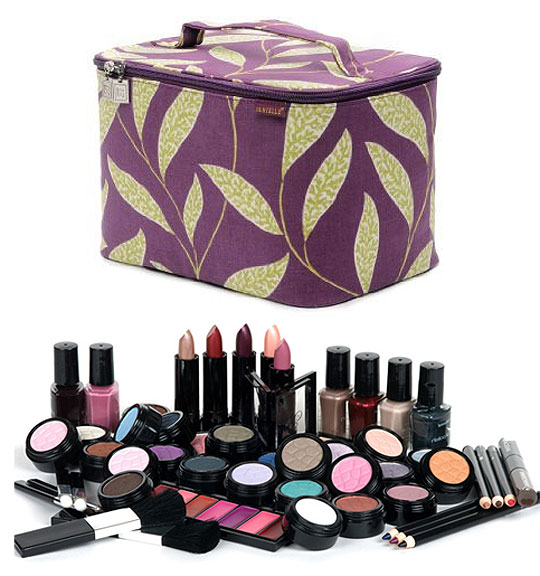 *please note the makeup in the picture is NOT included
This title really doesn't describe this weekend cosmetics case quite the way I want it to - but I've written and deleted, re-written and deleted it that many times, I GIVE. IN.
I wanted to convey that it would be a great case for putting almost anything in, not just cosmetics, and that it was a little case rather than a small suitcase - do you see where I'm coming from and what I'm trying to say?
My youngest niece, for example, would absolutely LOVE this; she loves to keep her 'things' in order, she likes everything to have a proper home and she adores pretty cases and bags.
I have NO clue who Danielle Lavinia is, but I do know I wouldn't pay £22 for one of her cosmetics cases to give to my five-year-old niece for her birthday (which is in just a couple of weeks); I would, however, pay £5.91 for it and buy her a few bits and pieces to put in it - she loves stickers, so I'd probably buy her some lovely stickers to keep in there.
You could, of course, buy this Danielle Lavinia weekend cosmetics case for yourself AND, and here's a thought, actually keep your cosmetics in it! Radical, I know - but that's the kind of mood I'm in this Friday brunch-time!
All the usual Amazon delivery malarkey applies - all you have to do is make a choice.
Thanks to wishihadadonkey at HUKD