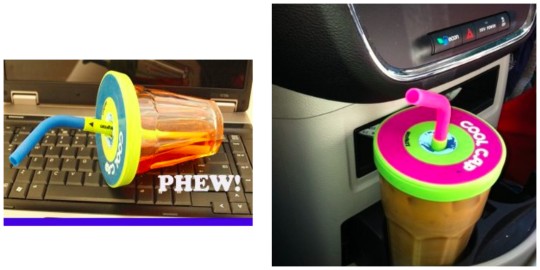 I SO need one of these in my life. Introducing... the universal cup lid that fits almost any cup! It's sold by FreenPaxxUK for £8.95 and fulfilled by Amazon right now.
It's basically a BPA-free silicone lid which stretches so you can fit it over virtually any cup, turning it into a spill-resistant tumbler. It looks like a handy option for Nutribullet fans and smoothie freaks, but I just really want some for my absurdly accident-prone kids. And I'm not even talking about the toddler, but the older ones who should be capable of not spilling drinks by now!
The reviews are pretty awesome and so definitely worth a read if you're thinking of buying one of these. Listen to this:
"Love these, the caps fit to almost all my toddlers cups. I've also used the straws for her to drink soup from a bowl as I love the fact they are BPA free. Great customer service."
This item is eligible for Prime so delivery will be free if that's you. Otherwise you'll need to spend at least a tenner to avoid paying delivery charges.