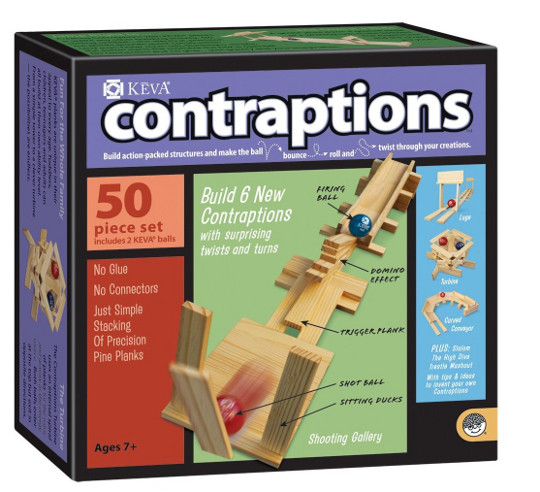 There's 25% off the Contraptions 50 piece game set from Amazon. It's currently selling for £13.50 instead of £18.
This looks like such an awesome bit of creative and imaginative fun, and I'm not sure how children can play with it and not develop their logic and problem solving skills! Essentially this is a DIY marble run. It's brilliant. They learn simple and complex science principles such as slope, velocity, force, momentum, balance and more.
This is apparently a quality wooden building kit. From it, creative minds can build anything from a wooden marble run to bridges to towers. They need no glue and no connectors, just gravity and imagination.
Contraptions are made simply by stacking the planks, and what they can come up with is pretty limitless!