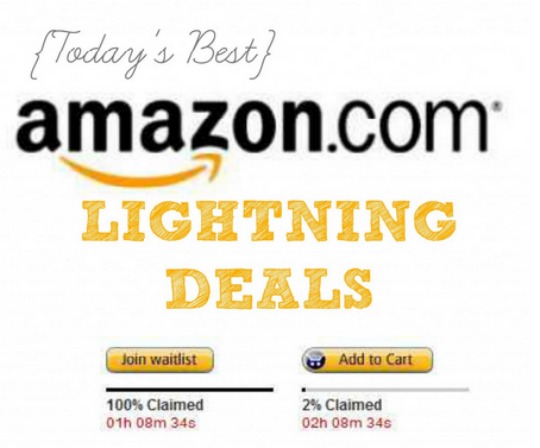 If you are very LUCKY, you might have received an email from Amazon saying that you haven't ordered in a while, and they miss you. They will give you a unique promotional code that is to be entered at the checkout, when spending £50+, it will then give you a £10 discount.
This is the good bit, Amazon say you need to spend £50, right? Well, we know that you might not have to. Purchase a "Lightning Deal" and if it's original price was £50 or over then, it will take the discount off.
All items must be sold by Amazon and not any other sellers on the site, for it to work. It will work on ALL Lightning Deals with a "pre-lightning deal" price of £50+.
Get checking your emails NOW!