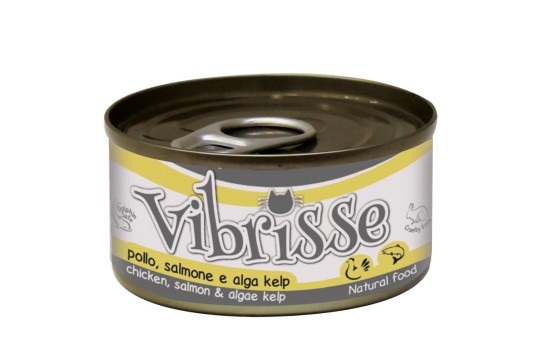 What can you get for 76p these days? I will tell you... 24 tins, yes TWENTY FOUR tins of CROCI Vibrisse Cat Food. It's Chicken with Salmon and Kelp which may not sound too appealing to us humans but I am sure it would be enjoyed by the cat. This is an Amazon Add-On item which means you can only order it when including it in an order totalling £20 or more. You could order 27 packs of 24, that's 648 tins of Cat Food for £20.52 with FREE delivery. That would keep your feline friend going for a while.
This Pack of 24 CROCI Vibrisse Cat Food Chicken with Salmon and Kelp isn't in stock just now but will be on October 24, 2015. You can order it now, meaning that when stock comes in you should only be charged 76p per Pack of 24.
Be quick on this as Amazon have a habit of bumping the price up on items once they start selling fast!