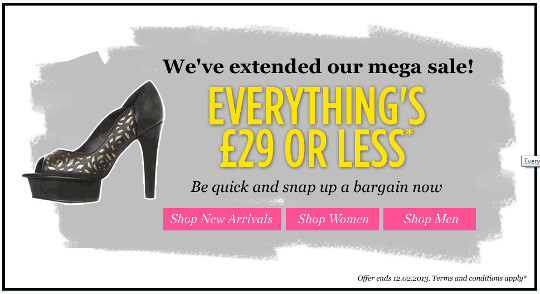 I don't normally consider fashion part of my parenthood journey, but for those mummies who can still rock a pair of heals, this is a fantastic offer. Shoeaholics have reduced their Carvela Kurt Geiger range to as little as £5, with the most expensive pair being £59. Shipping is a standard rate of £5 with Parcelforce.
It's been a while since I wore really high heels - about four years, to be exact, but these Carvela Kurt Geiger shoes are just gorgeous and I can see my pre-baby self making plans for my mum-of-schoolchildren self. Although I'll probably be going to different parties then, but I'm sure I can find an occasion for heels like that!
Most of the shoes are reduced to £29, but there's a good variety for £19, and then some slipper types for even less.
Definitely worth a browse. I hope you don't drool too much!