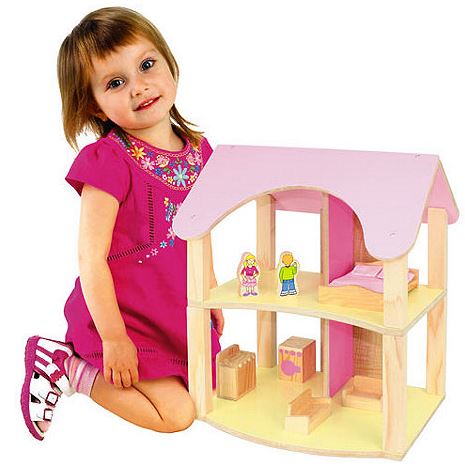 Debenhams has a special clearance on loads of toys, and one of those is a Butterfly Dolls House, selling for £12.48 instead of £29.99.
Now, I have to say that this house looks a lot like the Butterfly House from Argos, which is ridiculously flimsy and has required extra glue and screws to keep it up. The furniture in this Butterfly House from Debenhams is a lot nicer though, so I'm hoping it's not an identical set and this one is better quality.
The Butterfly Doll's House comes complete with furniture and two doll figures, and this charming wooden toy makes an ideal first doll's house for youngsters.
The two-storey, open plan design makes for easy play access and its natural materials and soft pastel colours make it a lovely addition for any bedroom.
The Butterfly Doll's House measures 37.5cm tall, 33cm wide and 22.5cm deep.