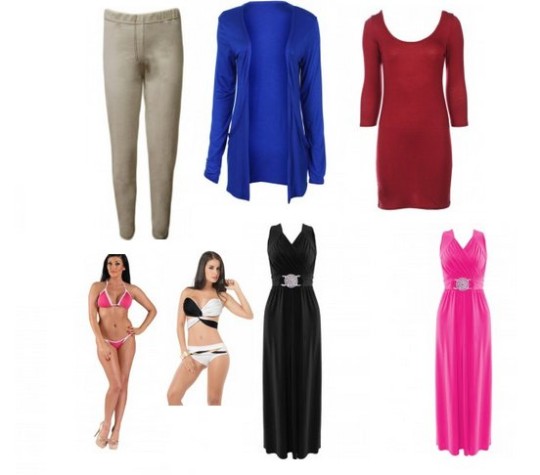 FD Avenue have women's clothes from under £5. Use the code FD15 to take 15% off your order too, whether sale items, under £5 or full price, there seems to be no restrictions.
As mums we often let our own wardrobes lapse while we make an effort to make sure our kids don't look like street urchins. Add to that the nightmare that is going clothes shopping with two toddlers in tow, and the mere thought of trying on outfits while my youngest insists on opening the door and running off is enough to put me off clothes shopping for a few years yet, so great on-line finds are always a win for me!
And then when there's an 'under £5'* section I get really excited because I tell myself I can get a feel for the quality and fit of a brand without spending a fortune, so I'm loving FD Avenue right now.
They have BodyCon dress/tops for £8.19 delivered - pair 'em with some leggings and you're set for the autumn - and maxi dresses for £23.49 delivered, if you want to still eek out a few weeks of summer.
If you're planning ahead they also have celebrity look-alike party dresses* from £9.99.
If you don't like it and want to return it, just let them know and send it back within 14 days.