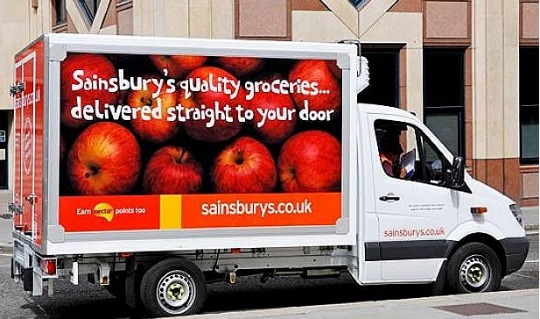 If you're lucky enough to have a Sainsbury's near you that delivers, there's some SERIOUS savings to be had by code stacking. By adding the following items and using the relevant codes, I managed to get a £60 shop, down to £35.73 and that includes the delivery and carrier bag charge!
I used Pampers nappies and Huggies wipes in this example but of course you can order what you wish, the same principle applies, money off and lots of freebies!
Here's the codes you need :
 £20 off when you spend £60 or more:  PPCJUNEXX (To use this one it MUST be your first online order with Sainsbury's but if you normally do the shopping then why not sign up the other half?)
FREE NEW VOLVIC TOUCH OF FRUIT SPARKLING 920ML : FREEVOLVIC
FREE BIRDS EYE STIR YOUR SENSES MEAL : FREESTIRBE
FREE Delichoc : FREEDELIC
FREE Disney Frozen/Star Wars Yogurt Shake : FREEFRZYG1
FREE 1.75L bottle of Coke : FREECOKE ( I ordered two as they're 2 for £2)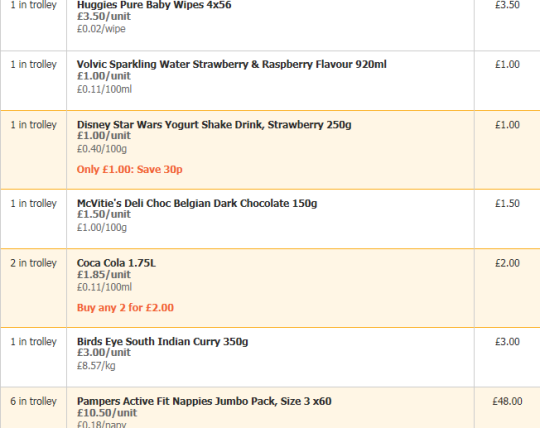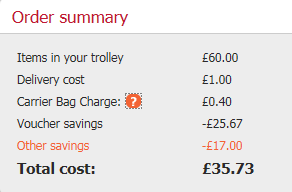 Qualifying spend excludes spirits, liqueurs, wine when on any buy 6 save 25% multibuy, infant formula, tobacco and related products, gift vouchers, savings or postage stamps, mobile phone vouchers, phone cards or charity products. When using a promotional money off voucher the value of the goods other than spirits, liqueurs or wine when on any buy 6 save 25% multibuy must be at least equal to the money off offered by the promotional voucher. Also, you may have trouble using promo codes on alcohol in Scotland due to laws. BUT we've had reports it's working on spirits just fine! Try it and see.
Thanks to Raj75, Chanchi and all other posters!