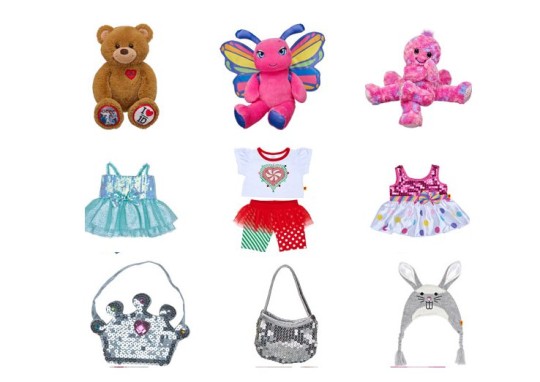 Build A Bear's Big Paw Sale sees 30 - 50% off selected items from the Build a Bear range right now.
There's everything from the standard bear to pink butterflies and toothy sharks. They're all around £12, but if you hit the clearance section, there are some from £4.
The clothes are listed at £12 for 2 sets and then there's accessories for £6 for 2. While Build A Bear is pretty much expensive all the time, these are not overly crazy prices, and useful if you have a fan and need to stock up on surprise bits and pieces for gift-occasions.
I know the sequin handbags for £3 would adorn one of our many bears - maybe the viking? - quite beautifully.
Deliveries from Build A Bear are £3.25, and it doesn't say specifically whether the offer is available in store as well, but it may be worth peeking in if this is on your birthday-Christmas-any time of year list!