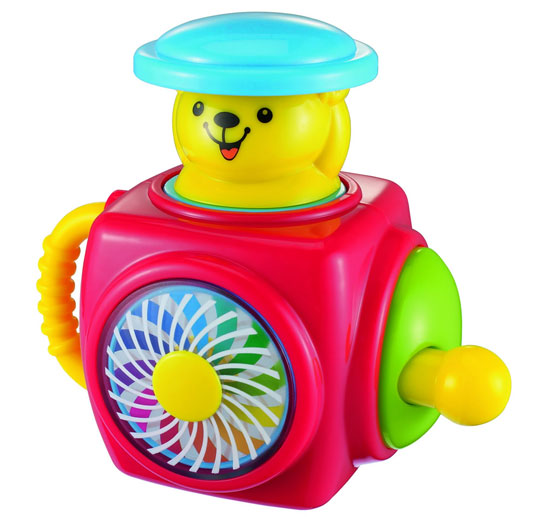 Wilkinson are selling this classic Bear in the Box toy for £1.25: it's usual price is £5 and whilst it's showing as £2.50 on their website, it will be discounted down to £1.25 when you go through the checkout.
You can't beat simple, straightforward toys, like this Bear in the Box, for really little kids - they don't require any batteries, they don't demand long attention spans and they provide inordinate amounts of enjoyment.
When you turn the chunky handle on Bear's box, music plays; if you keep turning the handle, Bear will eventually POP OUT from his box and, trust me, this is guaranteed to have little ones giggling like crazy.
The recommended age range is from two years upwards but, you know, younger children will enjoy Bear in the Box just as much...although you may need to help them turn the handle for a little while.
You can arrange to have your Bear in the Box delivered to your home, although it makes far better monetary sense to arrange to collect it yourself from your local store the next time you're in town.
Thanks to taswir1 at HUKD