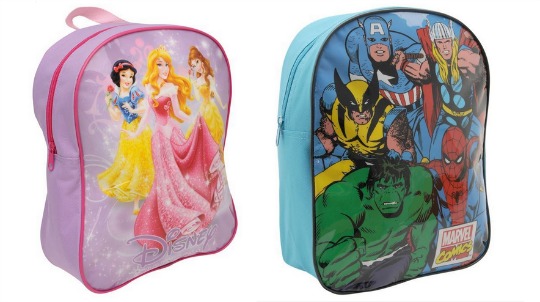 Earlier today Karen told us about the Kids Trolley Cases at Sports Direct eBay, and you obviously loved those as they are just about all gone now. Well for those of us who missed out this might do the trick instead.
Sports Direct eBay have Avengers and Disney Princess kids rucksacks for just £3, with free delivery today only. That's down from an RRP of £9.99, and still about half the price of anywhere else you can get these.
If you want them you need to be quick as they are likely to sell out like the earlier trolley bags, and the free delivery is only until midnight, so get your skates on people!
I bet you can't guess which one I want....? ;)