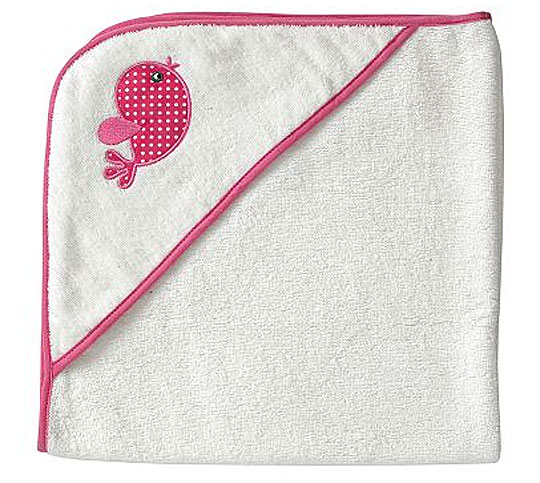 Asda Direct are selling this Little Angels Chickie hooded towel for just £1! That's right, a whole one of your hard earned Great British pounds; 100 of your carefully saved pennies.
Apart from having a bit of a 'thing' for towels, I have a real soft spot for little hooded towels. I think it comes from w-a-y back when my daughter was born: Fairy non-bio were running a little hooded towel promotion where you could have the name of your child embroidered on the hood of the towel.  I got one.  I loved it.  I used it, LOTS, and I still have it tucked away in her 'memories' box.
So this Little Angels Chickie hooded towel is just perfect for wrapping up your little one when you take them out of the bath, or the swimming pool for that matter. It's soft and fluffy, features pink piping around the edge and a little pink gingham bird on the hood.
I can't imagine you'll consider anything other than free in-store collection of your Little Angels Chickie hooded towel, but all assumptions are dangerous (even that one) and so I'll tell you that home delivery will cost you an additional £2.95.
Thanks to smiler001 at HUKD