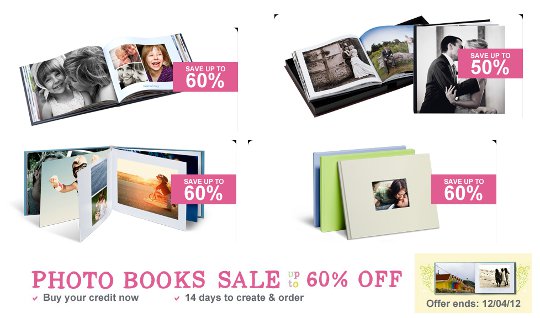 There's a huge sale on photo books at Photobox with up to 60% off the price of their books.
There are a range of photo books available from Photobox to suit every taste and style.
There are A3 and A4 books, with pages starting at 32 and going up to 120 and prices starting at £24.49 (for a 32-page, A4 Classic Book with a framed cover page) to £120.49 for two 120 page Premium books.
You can purchase this offer until the 12th of April, but you have 14 days after you've paid for your book  to create and order it, which is great as it means you don't have to do a rush job to get it done before the offer expires.
Photobooks are a lovely way to commemorate special days, and are much less fussy than old fashioned photo albums. For one thing, you're not going to spend the rest of time re-sticking photos that keep falling out!