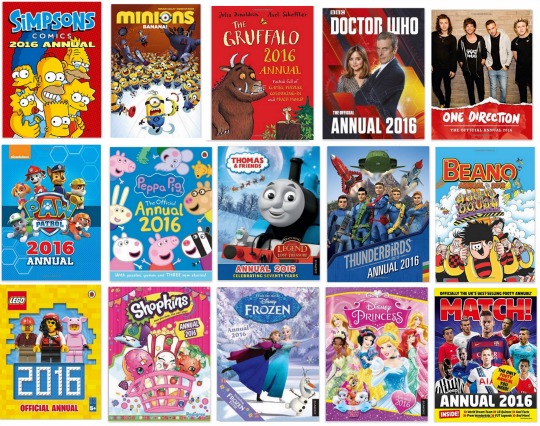 We have looking for deals on 2016 Annuals for you and Amazon have already started  popping up some great offers on them. Most of the annuals are around £7.99 at full price, and while we know that you all know that is over priced, getting them for less than half pf that price is a bit of a bargain!
Not all of the main kid's annuals are hugely reduced, but some are selling for as little as £2.54, and there are a fair few priced at £3.49. The cheapest I have seen elsewhere is around £3.99, although there are some in store at Sainsbury's from £3.50 for this of you who have a store nearby.
Here's what's been found on Amazon so far:
There are more from £3.90 and upwards, and whilst this is still way under the RRP some of the other high street stores and supermarkets are offering similar prices to that right now.
Amazon offer free delivery on book orders over £10, and also for Prime Members, otherwise delivery charges of around £2.99 will apply so I'd be tempted to order with someone else to avoid that delivery charge. Three or four of these and you are over the £10 spend :)