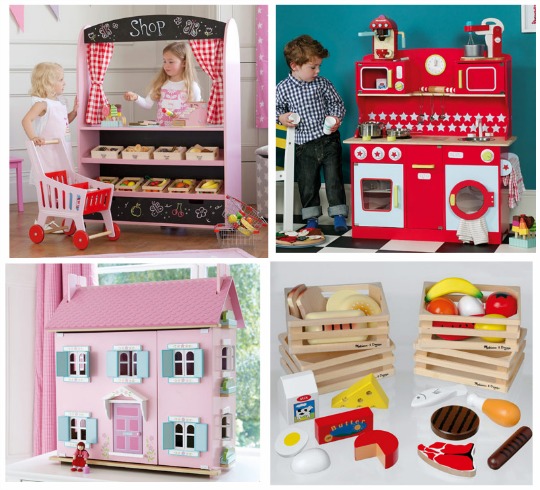 There are so many gorgeous toys over at Great Little Trading Company, they have such unique designs and are really well made. They do tend to be pricey sometimes which is why I always tend to look when they have offers on. Until midnight Thursday 29th October, GLTC are offering 20% off of their top 20 toys. There's plenty to choose from and some gorgeous toys for your little ones for Christmas.
If your little one has asked for a play kitchen for Christmas then there are 5 different designs to choose from all at 20% off. I love the Super Star Play Kitchen*, it comes in either red or pink and is now £128 instead of £160. If you are looking for a smaller kitchen the Portobello* or Cavendish* kitchen's are down to £76 from £95.
My friend's little boy has this Play Shop & Theatre*, it is really sturdy and the kids spend hours playing shops with it. What I like about it is there is actually room behind it for more than one child so saves the arguments about who is going to be shopkeeper! It also comes in pink* and is currently £112 instead of £140.
This Wooden Shopping Trolley* is lovely, it is now £40 instead of £50. You can even get the Play Food Group Sets* to go alongside the shop and trolley for just £12.80 instead of £16. They come in a fab little wooden crate too.
Standard home delivery is £3.95 .