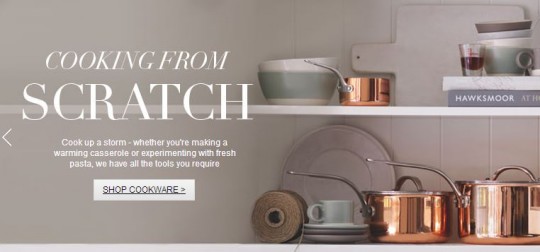 From right now -  9am - till midnight tonight Marks and Spencers have 20% off clothing, beauty and core home items.
The offer is available at marksandspencer.com excluding the browse and order points in store. It excludes M&S Outlets, Schoolwear,  Furniture, Foods, Wines, Branded Lighting, Gift Cards, Made to Measure shirts, sale and clearance items it also cannot be used in conjunction with any other offer.
Discount does not apply to delivery charges and orders placed with 1-Click. 
What it does mean though, is that you can get discounted prices on new items, and since it's only for today, don't hold off - just go for it!