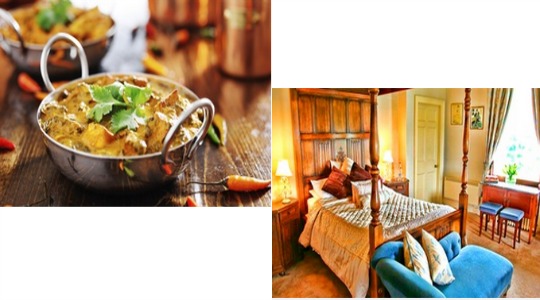 With Groupon you can save heaps of money. There's a salon near me that is continuously offering a cut and blow dry for £15.90 which is awesome because you can keep buying it each time they put up the new offer and you will never have to pay full price for a haircut again. What;s on offer generally depends on what our local area is. Obviously if you live in a big city like Birmingham or Edinburgh then the choice is greater. From now until tomorrow Saturday, 14th February you can get 20% off a LOCAL deal by entering LOVELOCAL in at the checkout. The maximum you can save is £20.
Groupon is handy for days out with the kids, meals out with the other half and pamper time for yourself. Whatever the deal is, it tends to have a significant discount on it and with adding that extra 20% really makes it a really good buy.
Here's a wee snippet of what's on offer just now:
Birmingham: Horror House Entry for Six, Hairstyling at Adee Phelan, Zoom Teeth Whitening and many more.
Oxford: Box of 12 Cupcakes, Thai Massage and Steam Train Ride plus more.
York: Bird of Prey Centre Entry, Round of Golf and much more.
There's lots of towns and cities on Groupon so go take a look to see what bargain you can pick up!