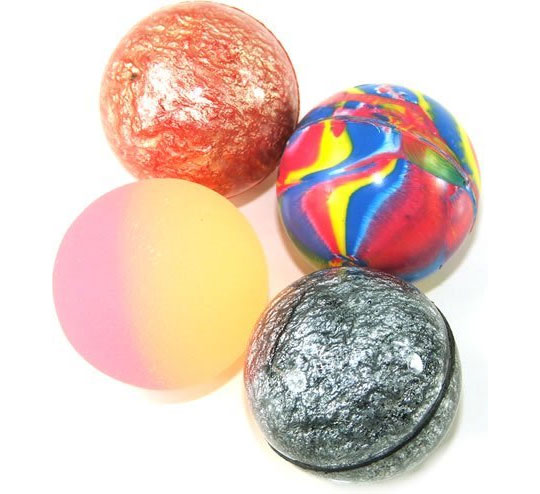 If you bounce over to Amazon you'll be able to bag yourself 15 different coloured jet balls for just £1.09.
I loved playing with jet balls as a kid! Did you? I've not seen them for a very long time, but I must confess to not have been keeping an eye out for them - just watch, now I've said that I'll see jet balls all over the place.
The main think I remember about jet balls was this: to see who could bounce theirs the highest! I swear, the flat school roof of my junior school must have had hundreds on it - I know there were (maybe still are!) at least two of mine up there.
Jet balls are excellent party bag fodder and at £1.09 for 15 of them, you really can't go wrong.  Of course, if you don't have party bags to fill up you have 15 jet balls to lose on roofs, over the fence in neighbours gardens and anywhere else they bounce off to, never to be seen again.
You don't need to pay anything extra for delivery of your 15 jet balls, postage is freeee.
Thanks to sootster at HUKD