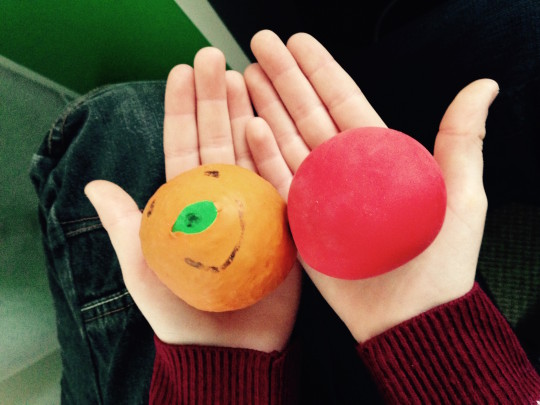 Ahh, the Easter school holidays. We relish the thought of no more school runs, long for a lie-in (fat chance…) and look forward to extended periods of family time.
For all of about five minutes, and then reality kicks in. The house is a mess, the kids are squabbling, and you're past caring about whether endless hours of screen time might be having a detrimental effect on your little darling's mental hardwiring. It's giving your head peace, after all, right?
Joking, obviously, but since that's a pretty accurate picture of life in my house, here are three ways to drag your kids away from screens during the Easter holidays:
Put your own screens down
I hate to say it, but there's little point limiting your child's screen time if all they ever see is you glued to Facebook on your phone. Monkey see, monkey do, and all that. So if you want to limit your chid's screen time during the Easter holidays, start by limiting your own. (Yeah. I didn't say these were three fun ways to drag your kids off screens, by the way…)
Crack open the craft box
At one point today there were no fewer than six pre-teen boys gathered around my kitchen table making stress balls, their fancy pocket gaming devices all tossed aside on favour of some good old-fashioned crafting. (Although incidentally we never called it that when we were kids, did we? Somehow when it was just deemed 'making stuff' it didn't seem like such a disappointment when you ended up with a pretty crappy bit of home-made bobbins instead of a craft-blog-award-winning artsy ensemble.)
Anyway, I digress. It all started with an episode of Art Ninja on CBBC (which yes, technically is screen time but at least it's educational…) during which my boys learned that all you need to make a stress ball is some cling film, a bag of rice, some balloons, and an i-n-c-r-e-d-i-b-l-y patient adult helper. (Let's just say that the handy thing about this craft activity is that once you've assisted a child in the making of a stress ball, you really, REALLY need a stress ball.)
Sit down with a hot cup of tea and a book you'd love to read
Yup, it's practically the law that if your child sees you sitting comfortably about to have a quiet moment of mum-time, they are duty-bound to interrupt you. It's as if they're compelled to sniff out the scent of a mum in relaxation mode and take her down by any means necessary.
So there you have it. The Playpennies failsafe guide to limiting your child's screen time this Easter, without ruining their lives. Well not much, anyway.
We'd love to hear your top tips for surviving enjoying the Easter school holidays with kids!
Leave us a comment here or share your ideas over on our Facebook page… we might just feature the best suggestions in a Playpennies post all of their own, profiling you as the genius behind it.
Or we might steal the ideas for ourselves and extend our repertoire beyond home-made stress balls...