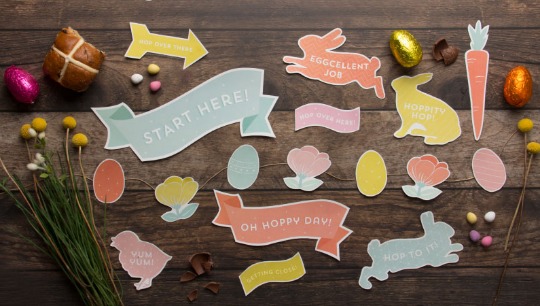 If you haven't organised an Easter hunt but fancy doing a last minute one then you can download and print this really pretty Easter Egg Hunt pack for free at the Tiny Me website.
All you need to do is download, print, stick them on some skewers or something similar, and stick them in the garden. If it's too wet you can always hold the Easter Egg Hunt indoors and just stick them up around the house (it's chucking it down here!)
The Easter Egg Hunt printables from Tiny Me is 6 pages of signs, bunnies, carrots, arrows and more - all for free. When the sun comes out we might have a go here too, but we're making mini egg nests first I think. ;)
Happy Easter!