Stila Colour Me Glossy Lip Glaze Set £14.50 @ SpaceNK Apothecary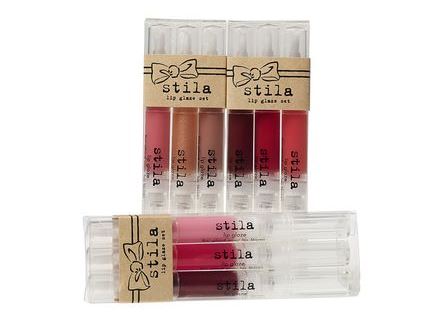 SpaceNK Apothecary have a sale on Stila Colour Me Glossy Lip Glaze Set  which they are selling for £14.50 instead of £29.50. I found the same brand at a few other places, but they are all nearer £30, so even with £5 shipping, this one is better value. 
The Colour Me Glossy Lip Glaze Set comes in three mini sets of three matching colours, so you can either keep all nine tubes, or you can split it into three groups and give them as gifts.
Stila's legendary Lip Glaze delivers a glossy shine with delicate matching flavours and scents. These iconic click pens are perfectly portable for a glistening party pout wherever you go.
The reviews on this set are amazingly good. It's even got me thinking I need lip gloss. Apparently they are "creamy like a lipstick or lipbalm". People are also pleased with the "incredible choice of great colours" and found it to be "amazing value for money purchase". 
That's always nice to know, and if you're spending money on something you can test first, it's nice to know that other people have had a good experience with it.