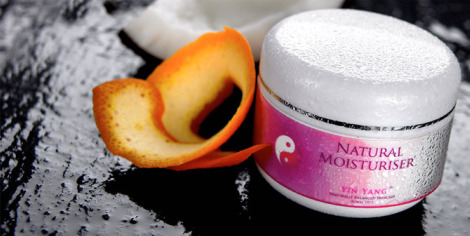 Yin Yang is a chemical-free personal skincare range. Their products are fragranced with subtle essential oils and use paraben and colourant-free all-natural formulations to make them a gentle alternative to modern, chemical-based well-being remedies. The Yin Yang range includes products to relieve aching joints, sooth sensitive scalps and ease hormonal fluctuations. Yin Yang Skincare was 'born' in 1973 when founder Katie May formulated a range of pure plant-based products. Katie lives on a beautiful Oxfordshire farm and develops her products from her 1.5 acre herb garden. She is especially passionate about natural care and keeping the pH balance of the body gently in line.
Yin Yang are celebrating 36 years as Britain's original green wellbeing brand.  Launched at Cranks iconic "green" store and restaurant on Carnaby Street, London in 1973, Yin Yang Skincare is a favourite natural skin care range among early advocates of chemical-free botanical products.
For products to help whilst pregnant, Katie's Wild Yam & Soya Cream(£15.00 for 50ml) contains gentle fermented soya protein which form the same amino acids as natural progesterone, supposedly helping to balance the mood and prevent stretch marks. Yin Yang Wild Yam and Soya Cream is recommended for use by women during hormonal fluctuations, PMT, post-natal depression and during and after the menopause. It uses gently fermented soya protein, rich in 20 of the amino acids important to cellular regeneration, and contains energy-boosting extracts of wild yam fortified with essential oils of carrot. The cream is fragranced with essential oil of geranium, a traditional remedy used by women to ease the symptoms of hormonal fluctuations. To use you simply massage into the skin twice daily, particularly around the abdomen and at pulse points.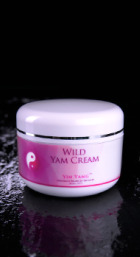 I'm going to admit I was little bit dubious when my sample of Wild Yam and Soya Cream arrived. Apart from the fact that it sounds like something I might be more inclined to eat than put on my skin, the hint of geranium in the scent, though subtle, put me off just a little. It's not that it's unpleasant, it's just not a scent I naturally associate with skincare. But cccording to the packaging this product can help boost energy levels and improve your mood, which is how I came to find myself liberally smothered in the stuff on a particularly grey and sluggish Monday morning.
All I can really say is Wow. I'm a total convert. I love this stuff. So much so that it's actually replaced my (much more expensive) daily face cream. I'm not even sure that you're really supposed to use it on the face but there is something about this cream that's deliciously addictive. The texture is particularly appealing. It's thicker and more luxuriant than my usual face cream but it absorbs really well with absolutely no hint of a greasy residue. (I often find I feel the need to wash my hands when I've applied face cream but with this I happily used any leftover cream to smooth into my hands and soothe over my pulse points.)
I think I was partly dubious about the idea that a cream could improve my mood and perhaps it's just the placebo effect but all the same, there was something supremely comforting about this product. Applying it in the morning became something an indulgent ritual for me and I loved taking a few moments to let it work its magic. This little pot is a pick-me-up that I will be sad to part with.
Other products in the Yin Yang skincare range include Joint Cream (£16.50 for 50ml) which is scented with the essential oil of limes and intended to help ease tired or over-worked joints and muscles. It sounds like just the thing to indulge in after a run or a session in the gym. I also love the sound of the Rich Skin Food (£19.50 for 50ml) which is light enough to be used as a daily moisturiser but has natural restorative properties, as its name suggests. The Yin Yang range definitely isn't the cheapest skincare line out there  but if you're looking for something a little bit different to give as a special gift to a new or expectant Mum, I think the Wild Yam and Soya Cream is ideal.  Just be prepared to hand over details of stockists too, as your recipient may well find herself addicted. It's the closest thing I know to happiness in a pot.
For stockists please call 01993 822 800 or visit www.yinyangskincare.co.uk.